About us
About us
Our Company
Knitwear Store is owned by Textiles Campillo
We are quality knitwear manufacturers since 1977, and we make all the knitted products of our brands, DAVID JORDA and CAÑA DE AZUCAR in our factory, at Spain, in Campillo de Altobuey (Cuenca). We also collaborate with national and international brands in the manufacture of knitwear, so perhaps, without your knowledge, you have some knitwear in your wardrobe that has been manufactured by us.
Since our creation we have manufactured more than 4 million knitwear.
Always betting on top quality garments.
We use the best Italian yarns for our products
Our Team
Professionals that love knitwear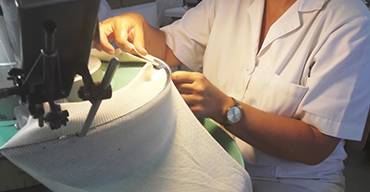 From Italian yarns, in our factory we develop the fabric and all the manufacturing and finishing processes. We control everything, that's why we can guarantee the highest quality with the utmost professionalism.
Our Values
Our company philosophy and brand is based on:
Commitment to quality in processes and raw materials
The Made in Spain, the manufacture in proximity and with decent labor rights and conditions.
No fast fashion, in the bet for limited editions and for the greater durability of the garments.
Customer service, listening to comments and suggestions to keep moving forward.